Sandro's Egg Sangweeech!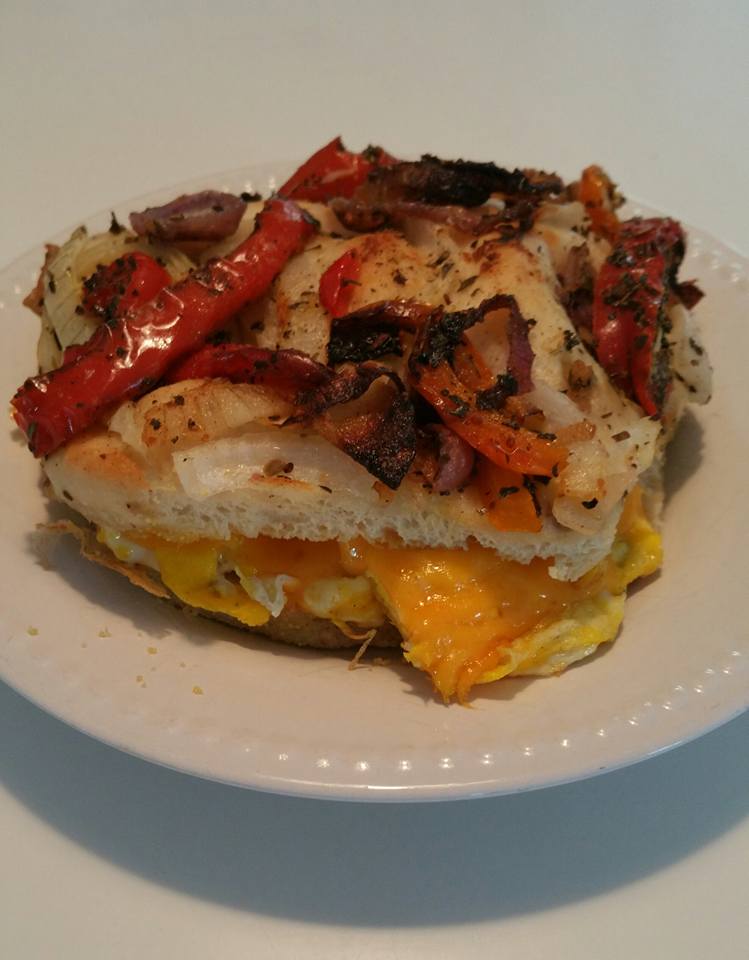 2 eggs or 2 per sandwich
½ green pepper - sliced
½ red bell pepper or use a hot Italian pepper if you like heat! Sliced.
½ onion sliced
Scrambled hot italian sausage - this is optional if you want to add meat
Cheese - sharp cheddar
Focaccia bread or Italian bread
1-2 tbsp butter
1 tbsp olive oil
Salt and Pepper
Melt the butter over medium heat in a medium frying pan and add the olive oil to the pan.
Add the peppers with a little salt and pepper and fry until almost cooked.
Add the onions with a touch more of salt and pepper and cook until tender.
If adding sausage fry in a separate pan until cooked and then add to the peppers and onions.
Crack the eggs in a separate bowl and and whisk.
Add the eggs to the veggies allowing to form and fold into the veggies.
When eggs are nearly done top with the cheese, cover the pan until the cheese is melted.
Serve on bread.
Enjoy!