Twice Baked Potato Casserole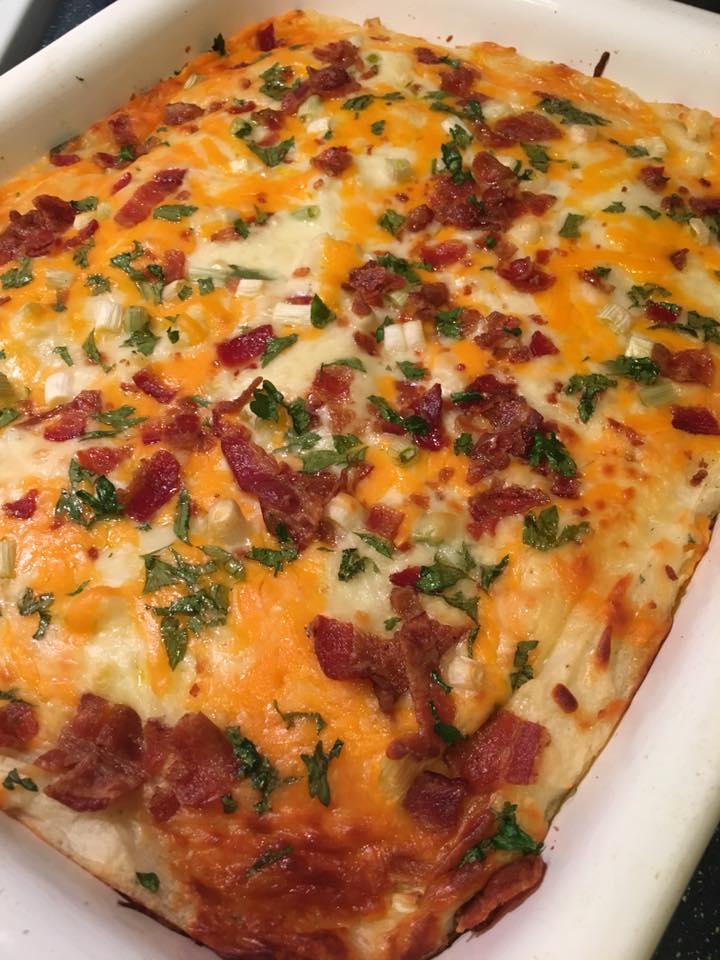 8-10 medium russet potatoes
½ stick of butter
1 packet of powdered ranch dressing mix
½ cup of sour cream plus a little more if potatoes are too thick
½ - ¾ cup of milk or half & half
Salt & Pepper
4 slices of bacon
4 scallions - sliced
½ c sharp cheddar
½ c mozzarella cheese
Chopped parsley
Peel the potatoes
Over high heat boil the potatoes and add a generous amount of salt
Drain potatoes and mash them with potato masher
Add the milk, sour cream, pepper, and ranch dressing.
Mix with hand mixer or KitchenAid mixer until smooth
Butter a casserole dish and add the mashed potatoes
Chop the bacon and slice the scallions and chop the parsley
Sprinkle cheese over the top of potatoes and then add the bacon, scallions and parsley.
Bake on 375 for 30 mins or until the chesse is melted.
Enjoy!
Recipe by
Julia's Child
at http://juliaschild.com/twice-baked-potato-casserole/