This is a nice twist on a caprese salad. It's a great side for your 4th of July Barbecue and easy to make.  Actually I could make a whole meal out of this with a hunk of Italian bread! We enjoy caprese throughout the summer!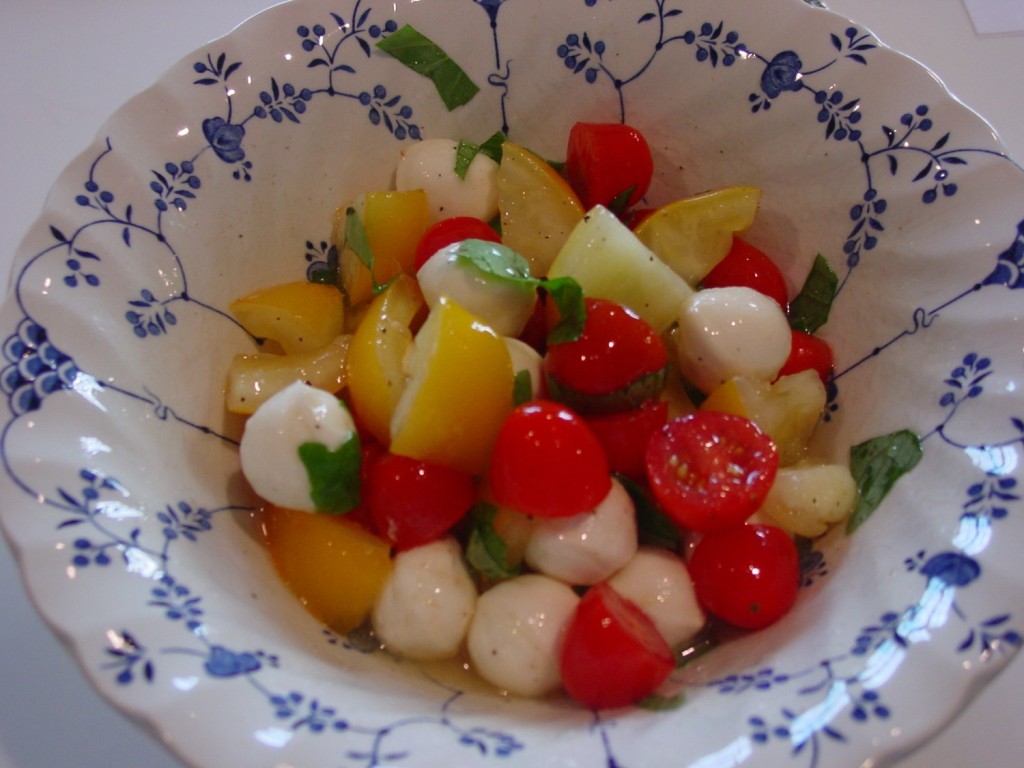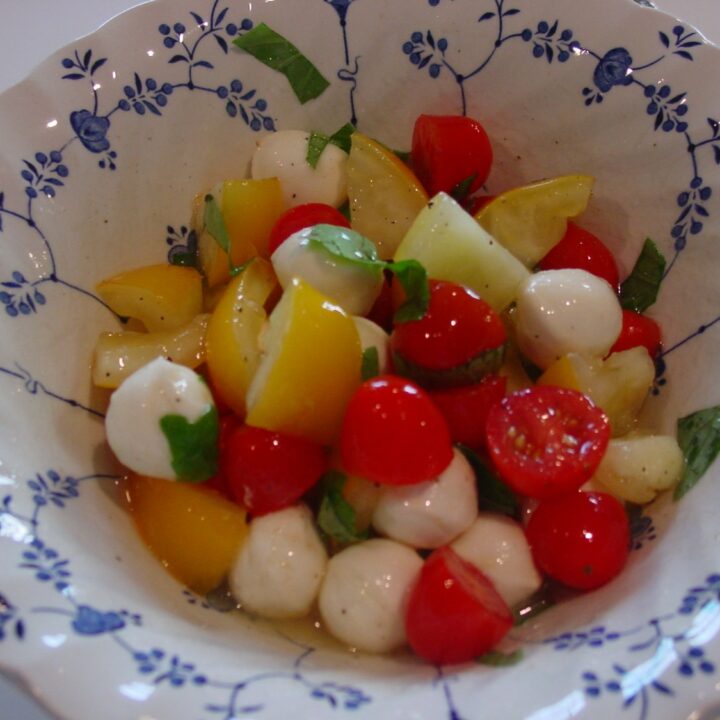 Caprese Insalata
This caprese insalata is the go to salad all summer long!
Ingredients
1 pint of grape tomatoes
2 heirloom tomatoes – yellow
1 container of fresh mozzarella balls – Sorrento makes these and calls them Ciliengini
4 fresh basil leaves
Salt and Pepper
Garlic Salt
Olive Oil
Instructions
Wash the tomatoes and cut the grape tomatoes in half and chop the heirloom tomato into smaller pieces.
Dry the mozzarella balls off and add them to the tomatoes.
Tear the basil into small pieces and add to the tomato mozzarella salad.
Add salt, pepper and garlic salt to taste and add a generous amount of olive oil – mix, eat, enjoy!
Have a nice piece of Italian bread ready to dunk up the olive oil. Oooo so good!