This is a another "fritter" that will go very well on this all American holiday weekend. This corn fritter is a great side to add to the 4th of July barbecue! I'm not sure where my mother came up with this one, but it's just as easy as the zucchini fritter and just as addicting!! Don't forget to add it to the menu on Monday!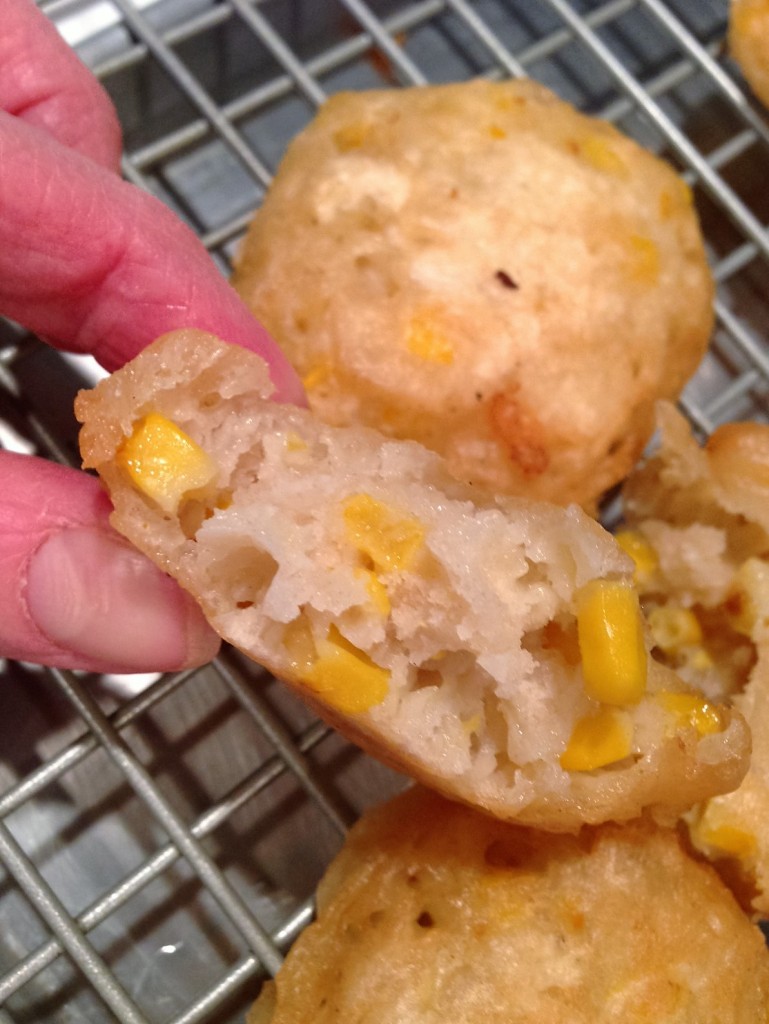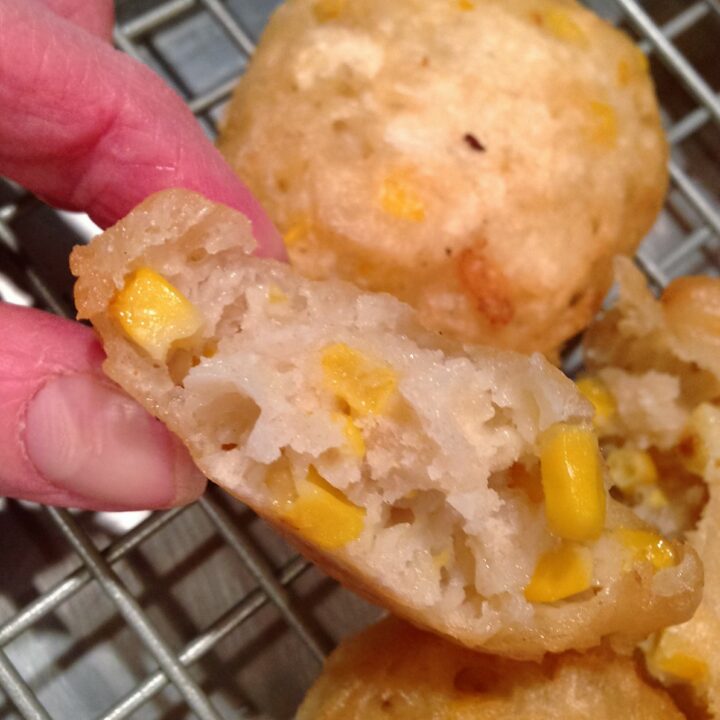 How about Corn Fritters?
Add this to the menu on the 4th of July!
Ingredients
2 c ups of Fresh, Frozen or Canned Corn
2 c Flour
2 tsp Baking Powder
1 tsp sugar
1/4 tsp salt
Add water until the batter is a but thicker than pancake batter
Vegetable Oil for frying
**My mom doesn't do this but to add some heat dice up some jalapeno peppers and add that to the mix!! Yowza!
Instructions
Over medium high heat - warm the oil in a frying pan.
Mix all ingredients together and add the water until the batter is thicker than pancake batter.
**Add the peppers if you so desire.
When oil is hot pour in a tablespoon and a little more into the oil.
Fry until golden brown on each side.
Remove from oil and pat dry on a paper towel.
Eat and enjoy.