Sandro's Pepperoni Pizza Bombs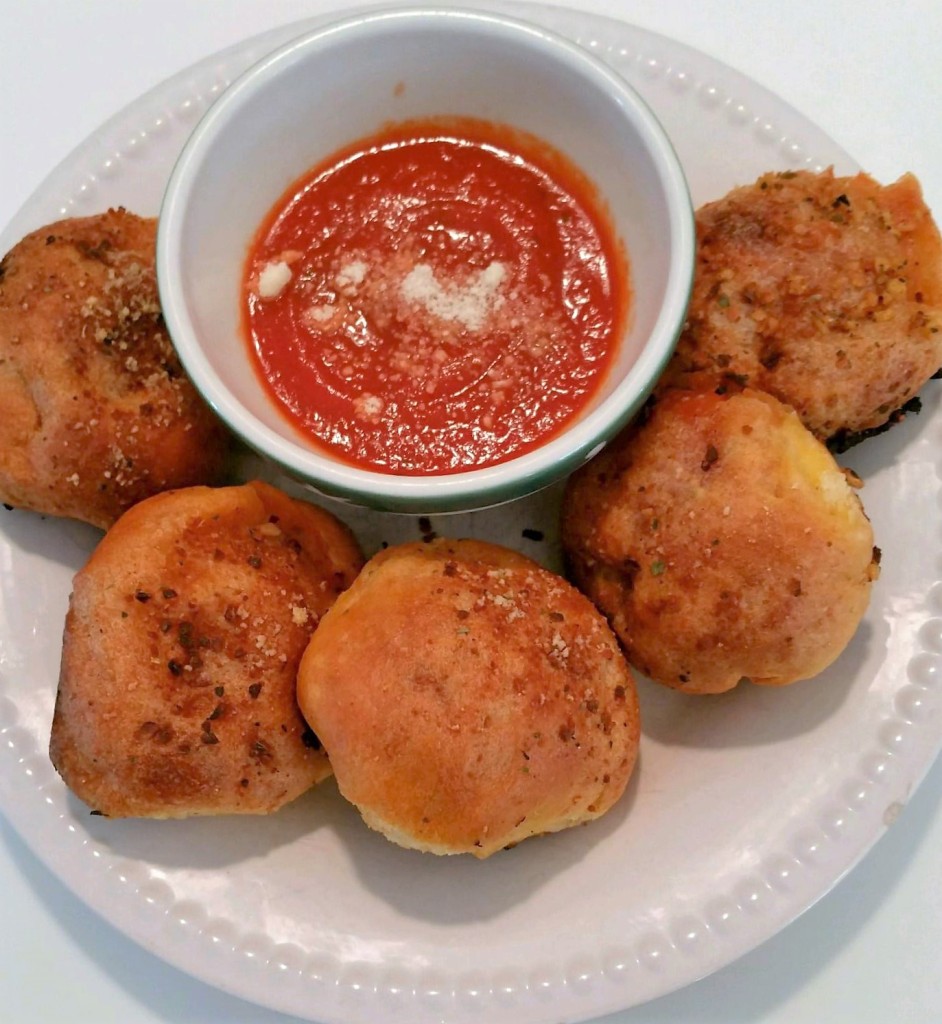 Okay Sandro is trying to take over my food blog and he's doing a darn good job!  These Pepperoni Pizza Bombs are to die for.
I'm sure if you are on Facebook you probably have seen the "Tasty" video of these.  I love that "Tasty" blog – they have great recipe ideas and make it look so easy.  I have to credit them for this idea and the recipe that Sandro kind of used.  As you know Italians and recipes don't go hand in hand.  We just freelance and taste as we go.
Hey, make these because you're going to love them.  Very addicting.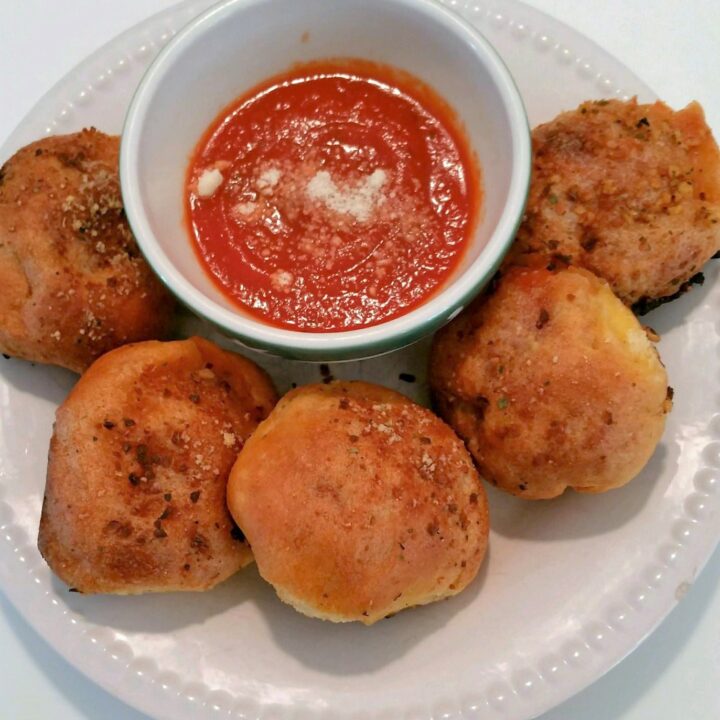 Sandro's Pepperoni Pizza Bombs
We got this idea from the "Tasty" video. It's very easy and these are a great snack or appetizer.
Ingredients
1 Pillsbury Grands! biscuits - no they are not sponsoring this post 🙂
Pepperoni
Mozzarella "Brick" cheese
Marinara Sauce - make it easy on yourself and get a jar if you have none on hand- shh don't tell my mother-in-law.
1/2 stick of Butter
2 cloves of Minced Garlic
1 tbsp Parmesan Cheese
1 tbsp Italian Seasonings
Pinch of Salt and Pepper
Instructions
Open the biscuits and cut each one in half. Shape each one into a circle.
Cut the mozzarella into 1 inch squares
Put a little sauce on each circle, with a slice or two of pepperoni and the mozzarella slice.
Fold each side into the middle of the circle, make sure is tightly closed.
Put each ball on a non-stick baking pan.
Melt butter - add the garlic, Parmesan Cheese, Italian Seasonings. S&P and brush it over the pepperoni balls.
Bake at 375 degrees for about 20 minutes.
Serve with extra Marinara Sauce for dipping!