Looking for a Game Time Snack? Try this Stromboli!
I never thought I'd still be watching the Syracuse Orange play men and women's basketball in April.  In fact on Selection Sunday I was preparing myself for the worst.  But when we heard Syracuse called our house was overjoyed and we started to believe again.
Tonight is one of the big games.  If you are watching or not here is a great snack to nibble on right around halftime.  This is Sandro's specialty and it's quite easy but quite tasty.
Go Orange!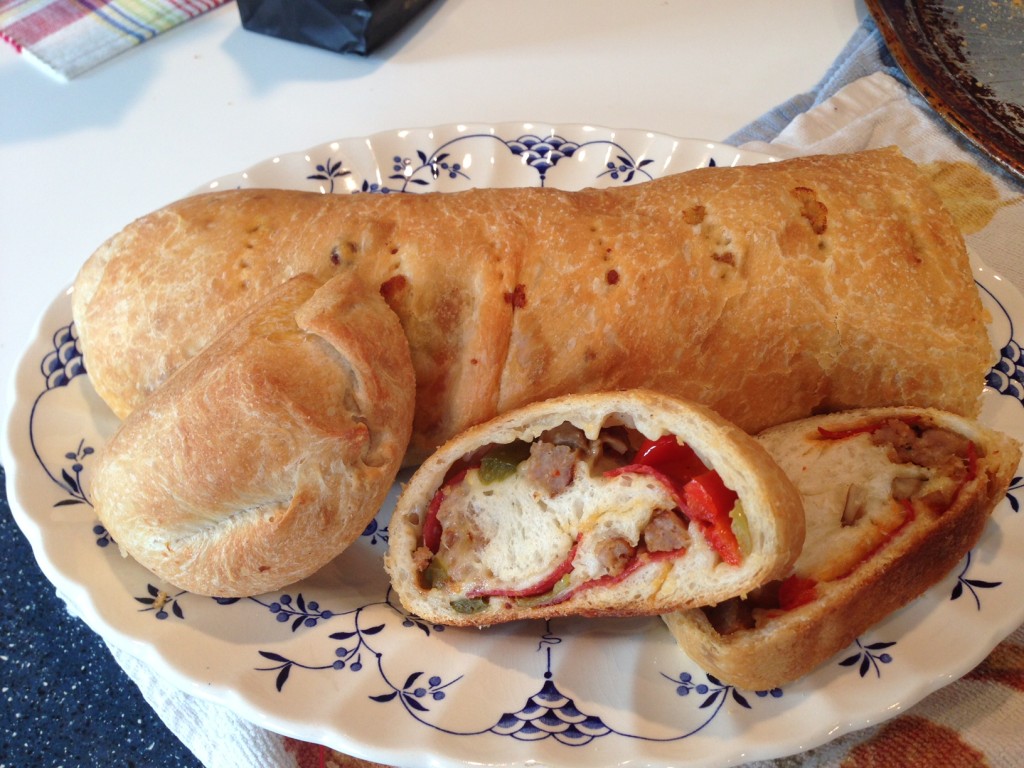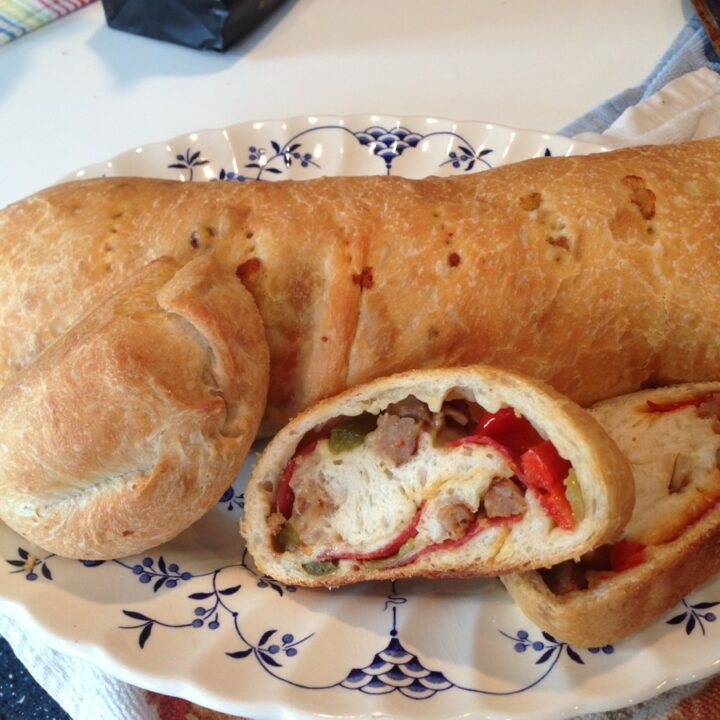 Looking for a Game Time Snack?
This is easier than you think. You can add meats or vegetables whichever you desire.
Ingredients
Pizza Dough
Olive Oil
Pizza Sauce
Mozzarella Cheese - shredded
Minced garlic
Add the following per your preference:
Pepperoni
Sausage
Onions
Peppers
Mushrooms
Ricotta
Broccoli
Instructions
Make this easy on yourself and buy some pizza dough at your local bakery or grocery store
Grease a pizza tray with olive oil
Let the dough rise
Spread the dough into a circle on the pizza tray as if you are making a pizza
Spread the pizza sauce or olive oil to cover the dough - you can choose according to what you are making.
Add the ingredients on top of the pizza dough, always top off with mozzarella - do not overcrowd it as you need to roll this into a log.
Some ideas for your stromboli:
Garlic, Ricotta and mozzarella
Sauce, Pepperoni, Sausage and peppers and mozzarella
All veggies - mushrooms, peppers, onions, olive oil and garlic and mozzarella
Sauce, sausage, peppers and onions and mozarella
Ricotta, pepperoni, and mozzarella
Roll the dough a couple of turns, fold in the sides and finish rolling. Set on the tray.
Preheat the oven to 375 and bake until golden brown on the outside.