Everything's Coming Up Oranges!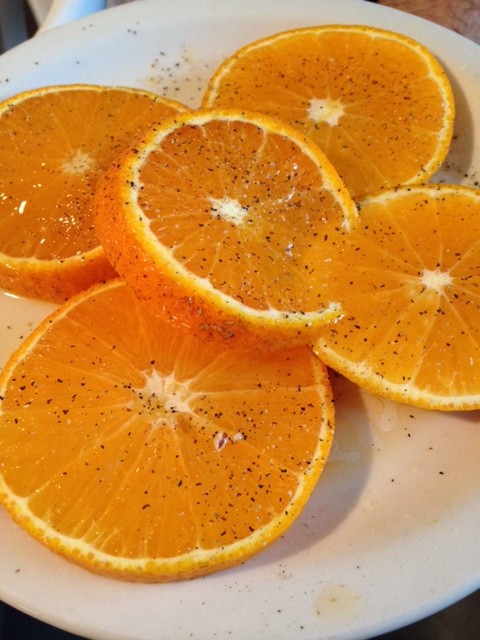 It's no secret that we are Orange Fans in the Kane-Mironti-Munro Family, right?  Yes it's my alma mater and my sister's and my son is in his Freshman year there right now.  I've been a Syracuse football season ticket holder for longer than I should admit.  I'd say we're going on 30 years.  When I can't go to a game I usually can't give my tickets away.  That's okay I'm not a fair weather fan of my Orange!  James has been going to games since he was about 3 years old and every year I'd say to him.."next year is going to be our year!"  In my mind I used to think it was good for him to see that it's not always about winning. 🙂  That's how I told myself it was okay to keep hanging on.
We've been great basketball fans as well.  Who else but Syracuse fans trudge up that hill in wind and snow to watch Basketball.  Yes, we do!  Syracuse fans are the bravest in the county!  In case you didn't hear no one thought my Jimmy B and my Orange Basketball team should be in the NCAA tourney this year.  Typically that's probably true but we are and we're making a run for it. We're now in the Elite 8! How did that happen? Oh and let's not forget the women!!  They've gone from a team who was scraping the bottom of the barrel to this year being in the Elite 8!!!
So love my Orange or not – I know the haters gonna hate but just know over here in the Kane-Mironti-Munro households we're jumping up and down, and we've got Boston covered with Mallory turning New England residents into Orange fans too!  And last but not least the Mironti kid up on the hill is getting his dorm lounge packed and pumped up too!
Because everything IS coming up Oranges!!
Check out the Orange recipe below.  This has been a traditional dish in my family way before we were Orange fans.  My Grandma used to make it a lot as did my mother and Sandro's family as well.  It's an Italian thing! 🙂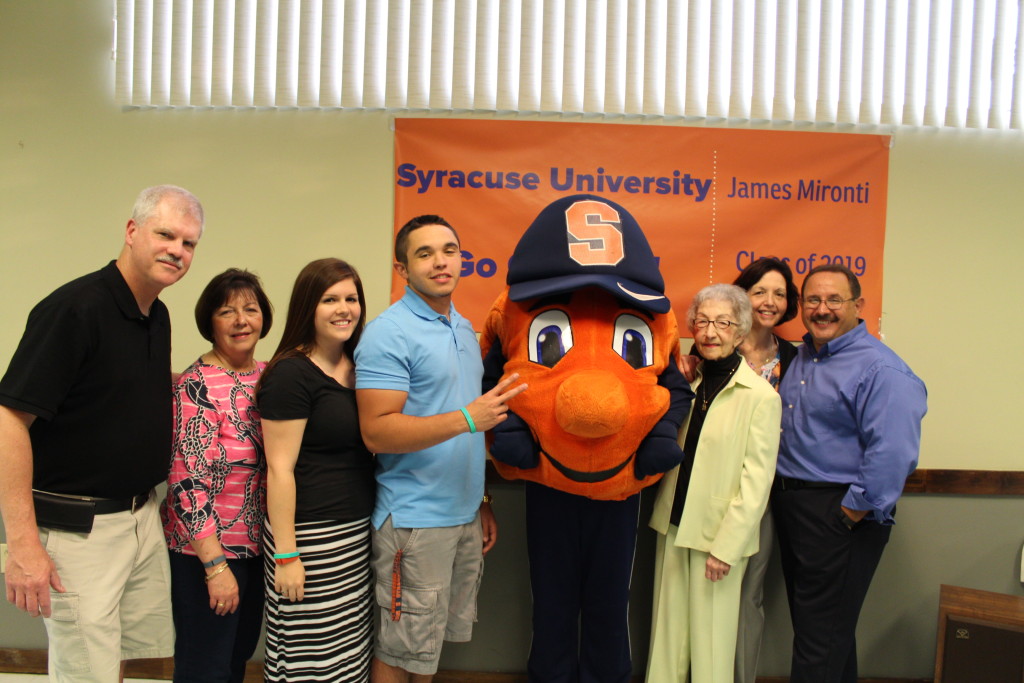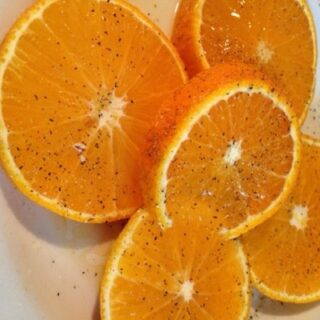 Everything's Coming Up Oranges!
Celebrate the Orange with this refreshing dish
Ingredients
Oranges
Olive Oil to drizzle over the top
Salt and Pepper to taste
Instructions
Leave the Orange peel on the Oranges and slice them into about a half inch thick slices
Drizzle and healthy amount of olive oil over the top
Sprinkle salt & pepper over the top.
Serve as an appetizer, side dish, or to top off a meal.
Turn the TV on and cheer on the ORANGE!