Be Thankful! And last minute tips!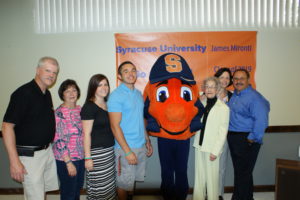 Let's start with last minute tips!
Yikes! What to do if the damn Turkey didn't thaw over the last several days taking up camp in the frig??  Soak it in cold water not warm and change out the water every thirty minutes.  Don't be making everyone sick at the dinner table.  See this explanation of how to do this by clicking here…. How to thaw my turkey stat!
Shit!  I went out last night and drank too much and woke up at 1PM and was supposed to have the turkey in the oven by now.  No problemo!  You're going to cook a Spatchcocked Turkey!  What? You say?  See instructions by linking up here…A what cock turkey? Spatchcocked!
Well now that we know you're hungover – you stick that bird in the oven and fall asleep or worse yet you forgot to stick it in the oven before you fell asleep.  Great now we have to have an old dried out bird or under-cooked bird!!  Oh no you didn't!  See some tips from Rachael Ray by pointing that little mouse here….Help, my turkey is messed up!
Here's one we're good for in my family!  You forget one of the side dishes somewhere.  We find them in the microwave because it was a last minute warm-up, or we find them the next day in the oven or in the downstairs refrigerator when we're going to retrieve the dessert.  You never know where that poor little side dish lost at sea will be!  Be sure to scan all ovens, microwaves, refrigerators, and back porches before sitting down to eat!! Here are some great side dish ideas you may like – see those babies by clicking here……Great sides – don't lose them!
Worse yet I drank too many glasses of wine, I'm plastered and I don't know where that f*%#king turkey is!  Here's a list of CNY restaurants open today..click one last time here..CNY Restaurants open today!
With all of that said we have a lot to be thankful for.  I forget about the good things in life.  I suppose we all do.  Let me take a moment to reflect on something.  Many have said to us this will be a hard holiday.  That we will miss my mom.  True, we will miss her today like we missed her yesterday and like we'll miss her tomorrow.  Not to say I'm not appreciative of all the thoughts and prayers.  Yes, that empty seat will be weird and I'm sure Colleen will miss that little lady looking over her shoulder telling her how to make the turkey, gravy, etc.  But that empty seat sucks every night.  I'm thankful we had mom until she was 88 years old.  I'm thankful she lived 50 years past my dad's death so we weren't little Orphan Annie's.  I am thankful that my niece and son had a special relationship with their grandmother.  I'm thankful that my mother was as strong as she was and gave Colleen and I the tools to be successful. I'm thankful we are able to have the emotional intelligence to carry on and grieve in a healthy way and we are able to pass that on to our children.
I'm also thankful for my mother-in-law because she is now the only grandparent my son has and she comforts us in every way.  I'm thankful for Anna and Paolo and Neno and Cindy and the boys who have been so supportive of us at this time.  I'm thankful for my aunts and cousins who have always been a source of comfort and fun!  I'm thankful for Sandro, James, Ken and Mallory.  I'm very thankful that my second mother Colleen takes care of me in every way my mother would have.  I'm thankful for all of you reading this!!  Happy Thanksgiving!!
xxoo,
Denise