This is definitely an oldie but goody!  This recipe has been around for many years in my family and maybe even yours.  There are some days where I need to go to an old standby that is quick and easy to make.  Any kind of pasta is that dish for me.  I can go to the refrigerator see what veggies I have and throw in some olive oil and garlic and boom – dinner! It's always a good idea to have plenty of pasta and fresh veggies in the refrigerator for those nights you just don't want to put much effort into dinner.  I love the art of creating a meal on the fly.  It's fun and most of the time a winner!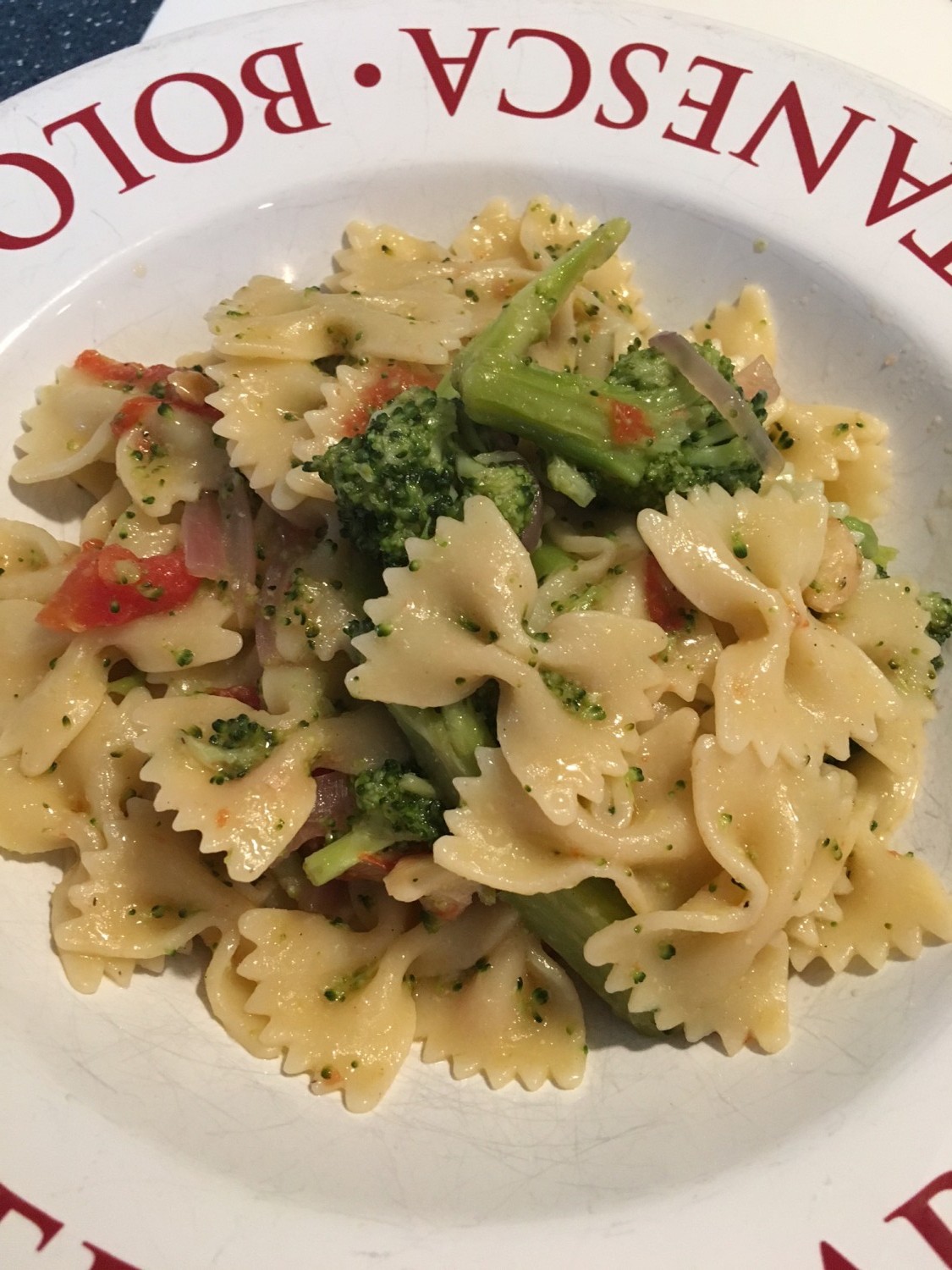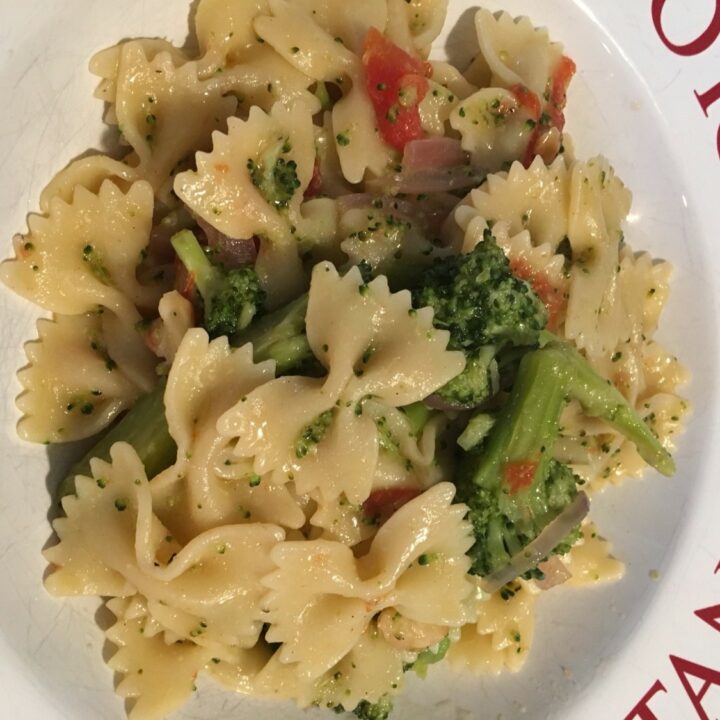 Bowties and Broccoli!
Prep Time: 10 minutes

Cook Time: 25 minutes

Total Time: 35 minutes

This is an old family favorite and probably considered a retro dish!
Ingredients
3-4 tbsp of olive oil
4 cloves of garlic - peeled and smashed
1 medium Spanish onion - sliced
1 good size bunch of broccoli
1 - 1 1/2 cup of cherry tomatoes
Salt and Pepper to taste
1 tsp of sugar
Garlic Salt
Parmesan Cheese - freshly grated is always best
Instructions
Warm a large frying pan over medium heat and add the olive oil.
When the olive oil is warm add the garlic and saute until golden brown.
Clean the broccoli and cut it into smaller stalks. Add to a large pot with cold water and bring to a boil. Strain the broccoli when it starts to get soft but don't overcook. Rinse with cold water to "shock" it and let it drain well.
In another large pot bring water to a boil, add a generous amount of salt and cook the pasta.
Remove garlic and add the tomatoes to the frying pan. Sprinkle on the sugar and saute until the tomatoes start to burst. Add a little salt & pepper and garlic salt.
Add the onions and saute until translucent.
Add in the broccoli and a little more salt, pepper and garlic salt.
The pasta should be ready - drain the pasta and add right into the frying pan. Mix all ingredients and allow it to cook for a few minutes. This nicely marries all the flavors together.
Put the pasta into a serving dish with a good amount of the Parmesan cheese.
Enjoy and enjoy it even better on Day 2! Many pastas are even better the next day after they've had time to get all flavored up! 🙂
Serve with Italian bread. In fact, never serve pasta without it!