In my hometown we have a restaurant called "Central City."  Their white chicken chili is all the rage around here.  Well I have to say they do make a mean white chicken chili, but the folks in my town haven't tasted mine!  The first time my family tasted my version; I think they wanted to accuse me of being an impostor as if I didn't really make it. (Right Mallory, Colleen, James?) It was THAT GOOD!  If you're a Central City White Chicken Chili raving fan try getting in the kitchen and making your own!  I think you'll be glad you did!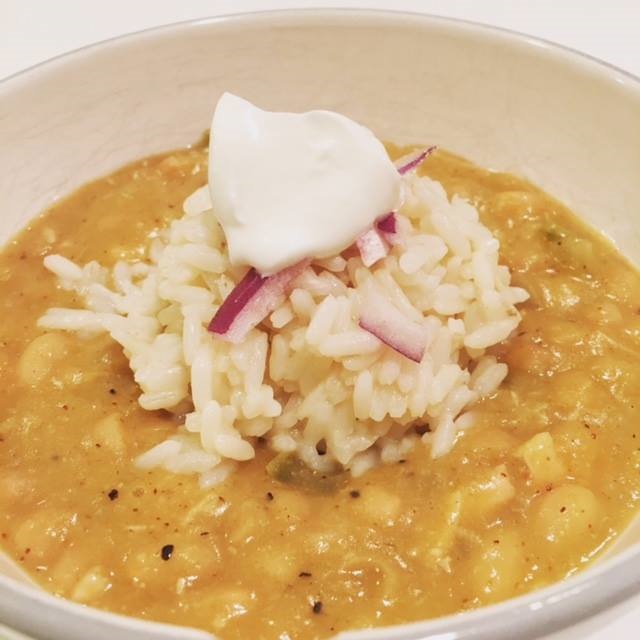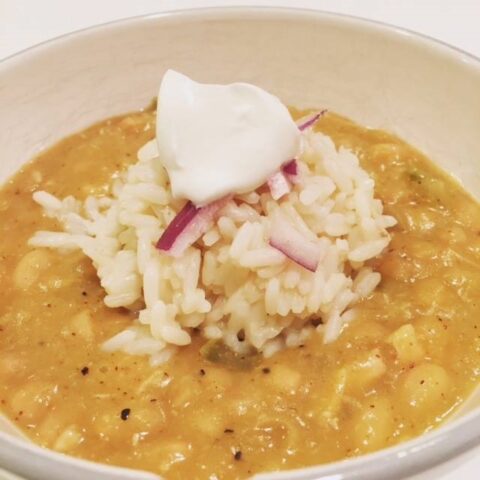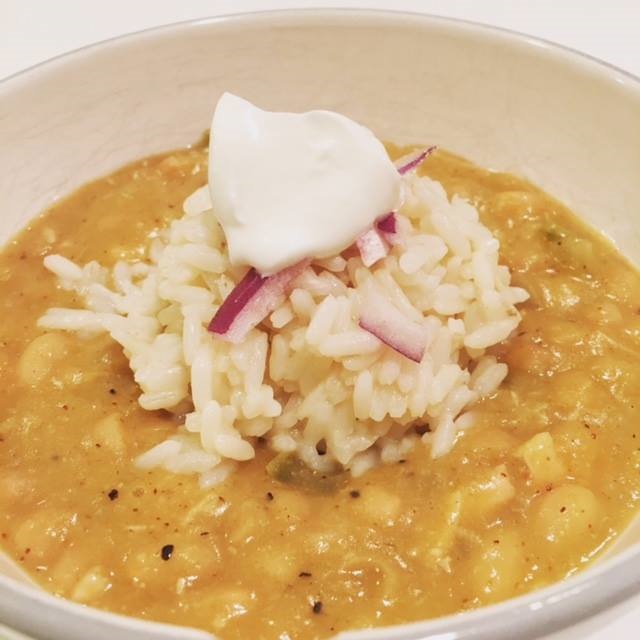 White Chicken Chili
This creamy chili with a little or a lot of spite is a nice alternative to traditional chili!
Ingredients
32 oz Chicken Stock
1 Rotisserie Chicken
1 bag Navy Beans - dried
3 Tbsp of Flour
1 med Onion - diced
1 med Green Pepper - diced
1 Jalapeno Pepper - finely diced
2 tsp Cumin Powder
1 tsp Coriander Powder
2 cloves of garlic - peeled
2 Tbsp of Olive Oil
Salt & Pepper
Instructions
If using dried Navy Beans soak the beans in cold water for about two hours and then drain and rinse. Use a slow cooker, add beans and enough water to cover beans. Cook the beans overnight on low or for about 8 hours.
Over medium high heat warm preheat a dutch oven or large soup pot. Add the olive oil and saute the garlic cloves until golden brown. Remove the garlic and add the green pepper and jalapeno pepper (the amount is optional, if you like a lot of heat add more, if not add less). Cook until tender.
Add the onions and cook until translucent.
Add some salt and pepper at this point - a shake or 2 of each and stir the ingredients.
Add the flour a tablespoon at a time and stir frequently. This will make a pasty coating over the peppers and onions. Be sure to let this cook off the flour taste for a 2 or 3 minutes.
Pour in the chicken stock and stir continuously. Keep burner on low.
Cut or pull the breast of the chicken into small pieces and add to the soup pot,
After the beans are tender drain off a good share of the water and add half the beans to the chicken stock.
In a blender add a couple of cups of the beans and the water they were cooked in and pulse the blender until they are the consistency of a puree. Be careful if the beans and water are still hot as this could cause the blender top to explode off.
Pour the puree of beans into the pot.
Add the cumin, coriander and more salt and pepper to your taste.
Allow to simmer on low heat for at least 30 mins. If the chili is not thick enough you can add a little Wondra flour a little at a time until it is the consistency you prefer.
Serve with sour cream and either scallions or red onion as a garnish. This goes well with a scoop of white rice.
Corn muffins or corn bread are also a nice side items or nachos grande. 🙂 Ole! 🙂
You can improvise with this recipe. If you don't have coriander powder no problem, but the cumin definitely adds a nice smoky taste.
Also you can sneak in a little chili powder for heat as well.