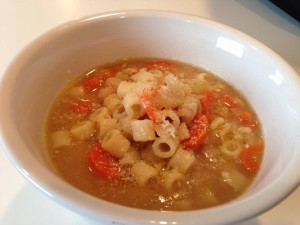 Is it ever cold outside especially in the Northeast and namely where I live in Cortland, New York! The temperature is about 3 degrees which is a heat wave from the -8 it was earlier. The kids are excited though as they are on their second snowday! It has added two days onto Christmas break! Don't you all remember how exciting snowdays were? There's nothing more exciting as when you hear the news commentators say your school's name as being "closed!"
Oh and I had a snowday today too! It's the first day that I am no longer the SVP of Patient Services. I am totally Julia's Child today and although I miss all of my co-workers I am thrilled to start a new chapter that I'm calling Denise Version 2.0! It's so exhilarating to have the time to dream about what that all means. Be looking forward to more to come. In the meantime I'm going to enjoy my first adult snowday and enjoy the time with my son. It's too cold to go play in the snow but we'll find something to do! 🙂 We'll warm up with some soup!
So here is a great recipe for you to warm up your toes and your soul too!
Ingredients:
2 cloves of garlic
1 medium onion – diced
2 cups of sliced carrots
1 cup of sliced celery
3/4 of a box of short cut pasta like elbows, ditalini, etc
2 cans of cannellini beans
64 oz. of chicken stock
Salt and pepper to taste
Garlic Salt to taste
2 tbsps. Of Olive Oil
2-3 tbsp. of parmesan cheese
Directions:
Over medium heat add 1 tbsp. of olive oil to a large soup pot, add garlic and sauté, add the sliced carrots and cook until tender, add sliced celery and diced onions as well as the salt and pepper and garlic salt and sauté until translucent for about 3 or 4 minutes. Add the chicken stock to the soup pot and simmer for about 15 minutes. Drain and add the cannellini beans.
In a medium sized pot bring water to a boil, add a generous amount of salt and cook the pasta until al dente, before draining pasta water, remove a cup of the cooking water and set aside. Drain the pasta and add it to the soup pot and also add the pasta cooking water.
Add the parmesan cheese and you're done! Now it is taste time to be sure you have enough seasoning. Add to it as you see fit!
Drizzle with a little olive oil. Serve with crusty bread and extra parmesan cheese!
This soup is sure to warm you up on a day like today.