Palate Pleasing Creamy Potato Soup!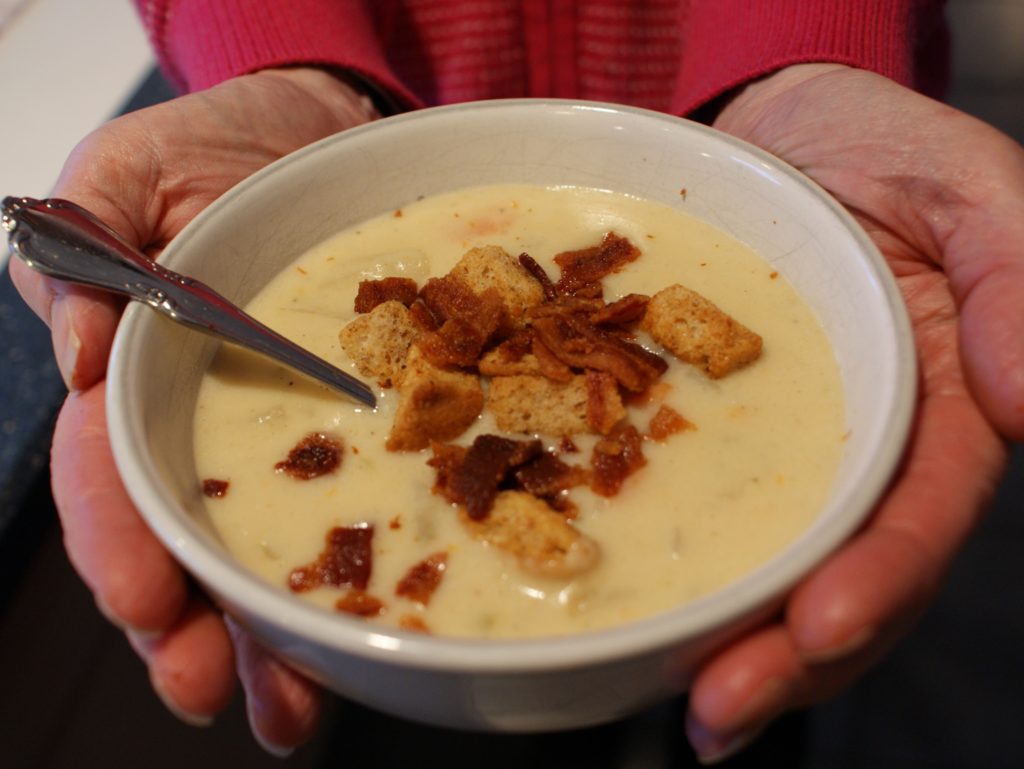 I think by now every one knows there is a huge snowstorm headed our way! Is it really going to happen? Who knows but they're calling for anywhere from 10-18 or 18-24 inches in Cortland County. The last prediction I looked at has Cortland cut in half on a diagonal on snow totals and I think my house is sitting in the 2 feet of snow zone 🙁 So what do you do when you're snowed in??!! Make warm comfort foods. So tonight I started practicing by making this succulent and palate pleasing creamy potato soup.
Most cream based soups start off the same way with celery, onions, carrots, half and half or milk and chicken stock. It depends on which fork in the road you take as to what the next layer of flavors are. This a very easy recipe to follow and I chopped up extra veggies so that I can make more soup throughout the week. It looks like we may need it over the next few days.
Be safe on the road and make sure you stop off at your local grocery store so you can get all the ingredients for some warm and comforting soups. I think the kids will be off from school for a couple of days so stock up!! Have fun!
And for those of you who live in the South……remain silent. We don't want to know about your warm weather! 🙂 Make some soup anyway!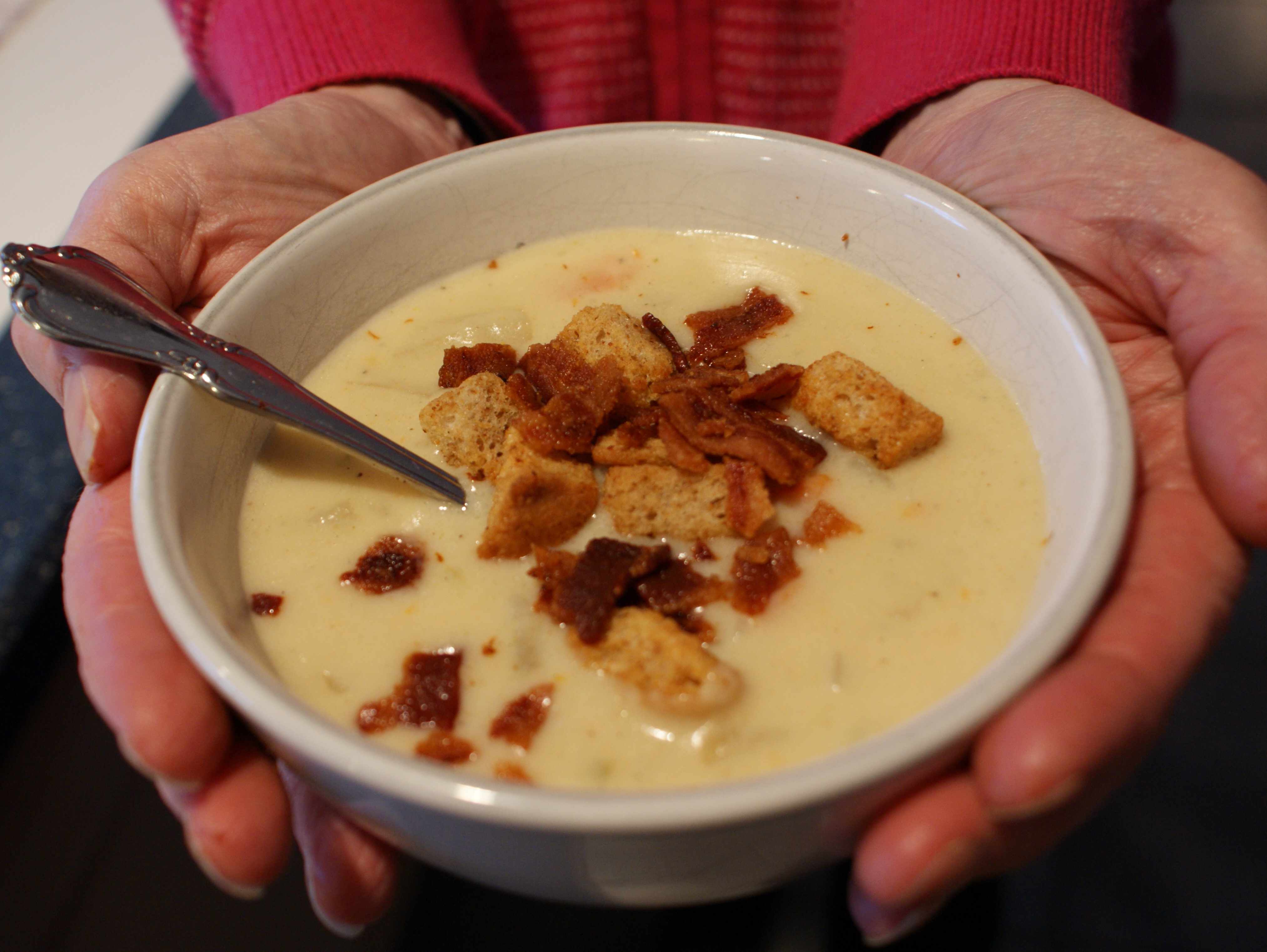 Palate Pleasing Creamy Potato Soup!
Ingredients
2 carrots - diced
2 celery stalks - diced
1 med onion - diced
2 garlic cloves - peeled and smashed
1 large or 2 med sized russet potatoes - peeled and cubed into small pieces
Butter - half stick
1 tbsp olive oil
32 oz chicken stock
1 pint of half and half
Whole Milk - add as needed to loosen the consistency
3 tbsp flour
Salt and Pepper to taste
Garlic Powder and Garlic Salt - to taste
1 tsp fresh or dried thyme
1/2 tsp ground sage
4 slices of bacon
Croutons
Instructions
In a large dutch oven pot - melt the butter and add the olive oil, add garlic and saute until golden brown.
Add the carrots, celery and onions and salt, pepper, garlic powder and garlic salt - saute until starting to soften.
Add the flour and stir, allow to cook off for a couple of minutes to remove flour taste.
Add the chicken stock slowly and whisk as you add it.
Add the half and half and continue to whisk.
Allow to come to a slow boil and add the potatoes.
Add more seasonings as needed and add the thyme and sage.
Allow to come to a rolling boil and then turn heat to medium and simmer until potatoes are cooked and soup is a thickened consistency.
While the soup is simmering cook the bacon in the oven so it is nice and crisp.
When serving the soup add the croutons and crumble bacon over the top.