Meatball Sliders – A Home Run!
These Meatball Sliders really knocked it out of the park!  Of course you can make a meatball sub but why not have fun with food and make these little sliders.  They're perfect for a quick lunch, dinner or to serve to guests at a party.  I made them with little Sweet Hawaiian Rolls brushed with garlic butter inside and out. Pop the rolls in the oven, add the meatballs and Mangia!  TO DIE FOR!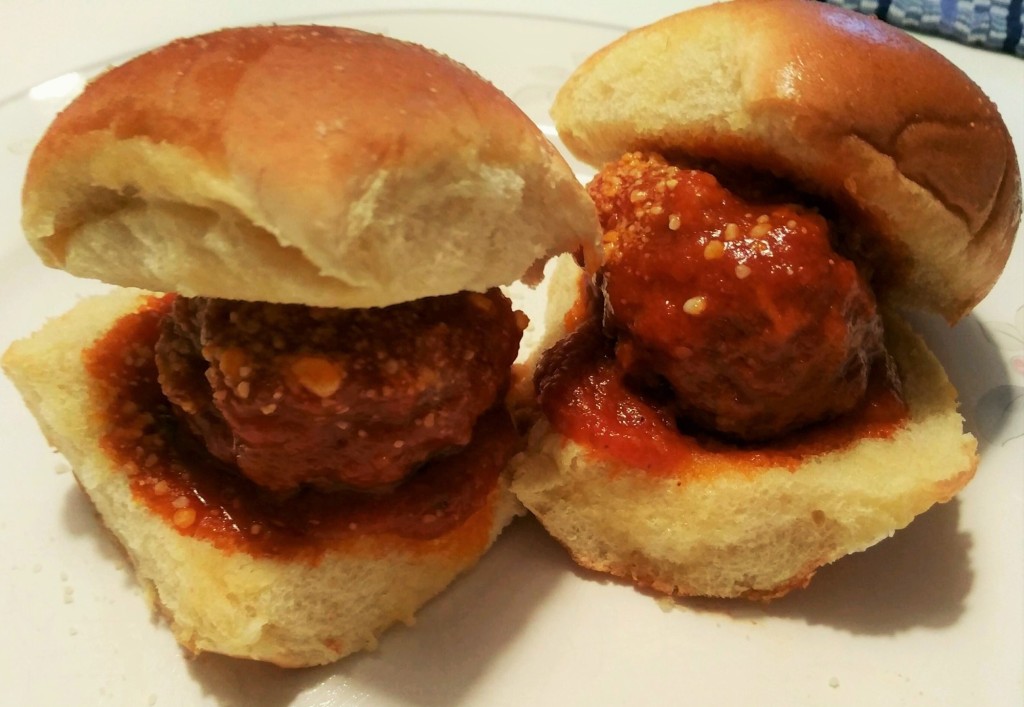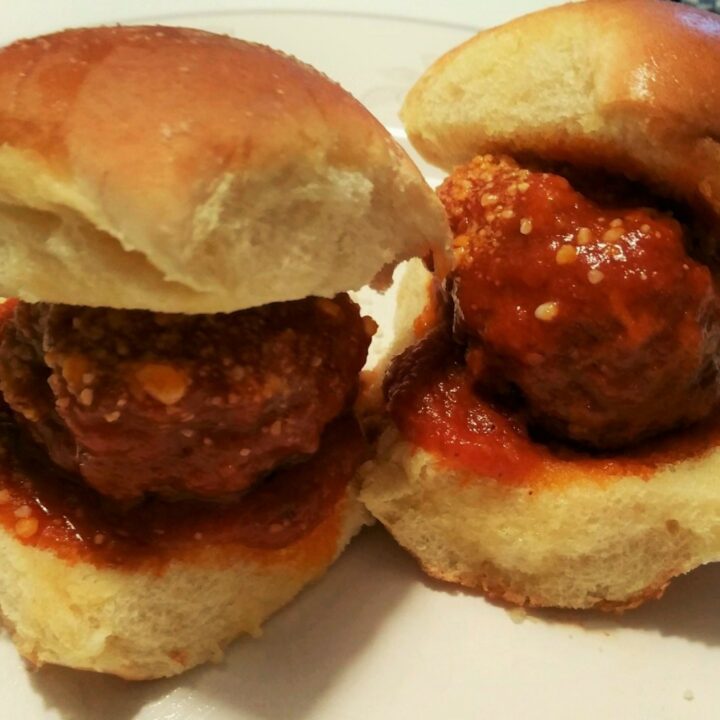 Meatball Sliders - A Home Run!
The Sweet Hawaiian Rolls make these perfect!
Ingredients
Sweet Hawaiian Rolls
1 tbsp Butter
Garlic Powder or 1 clove of finely minced garlic
Meatballs in Sauce
Parmesan Cheese
Instructions
Find my meatball recipe on this website and make the meatballs as instructed
Make or buy your favorite tomato sauce
Melt butter with minced garlic in the microwave
Brush the inside and tops of the rolls with the garlic butter
Put the rolls in foil but leave tops exposed, bake for 4-5 minutes
Place a meatball on each roll and sprinkle on the Parmesan Cheese.
YUM!