Mom's (aka Julia) Zucchini Fritters
These zucchini fritters are great as a nice summer snack, an appetizer or on the side of any meal.  Be careful because they are very addicting!  You can't eat just one!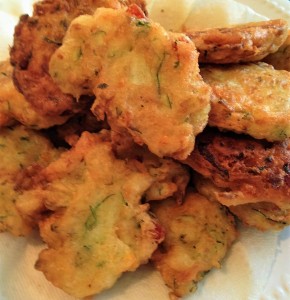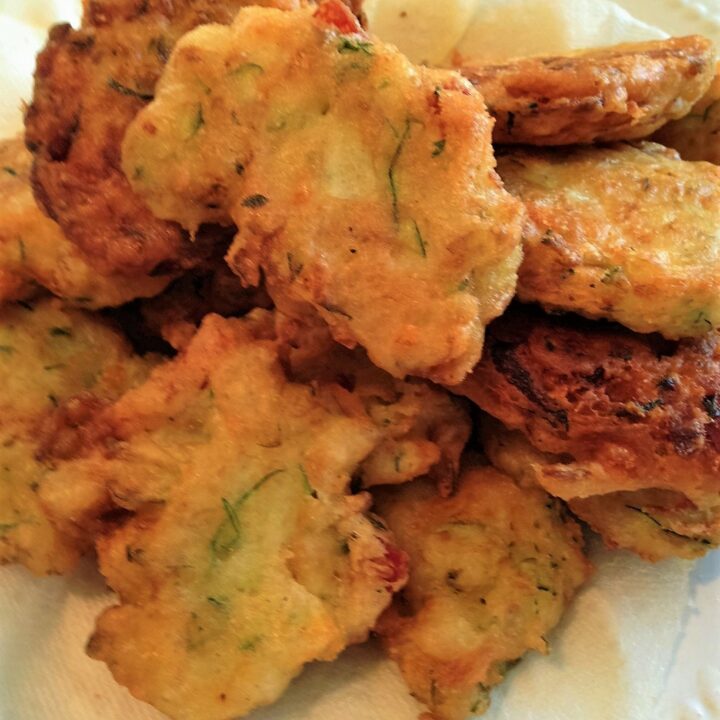 Mom's (aka Julia) Zucchini Fritters
These are a great snack, appetizer or side dish!
Ingredients
2 c flour
2 tsp baking powder
2 c shredded zucchini
1 c shredded sharp cheddar cheese
1/2 cup shredded parsley
1/2-3/4 c of chopped pepperoni (to your liking)
Salt, Pepper & Garlic Powder to your taste
Water - the amount is to make this a thicker than pancakes
Vegetable Oil - enough to fry the fritters
Instructions
Mix all ingredients together and gradually add water so that it is definitely thicker than a pancake batter consistency. If you add too much water, just add more flour.
Over medium high - heat the oil so that it is very hot.
Pour a couple of tablespoons of the fritter batter into the oil - like a pancake cook one side then the other.
Take out and dry on paper towel, cool them off and eat!!