Fresh Green Beans with Cherry Tomatoes – Try this on the Side!
I love when I can start making fresh veggies to top off a great dinner.  I made these green beans tonight and quite honestly I don't even think I needed the rest of the dinner.  A big dish of these with Italian Bread will suit me just fine.  Kind of reminds me of eating with my Grandma Sue on hot summer nights.  If we had our Italian Bread with any kind of vegetable out of her garden we were good……it's all good as the kids say now!! 🙂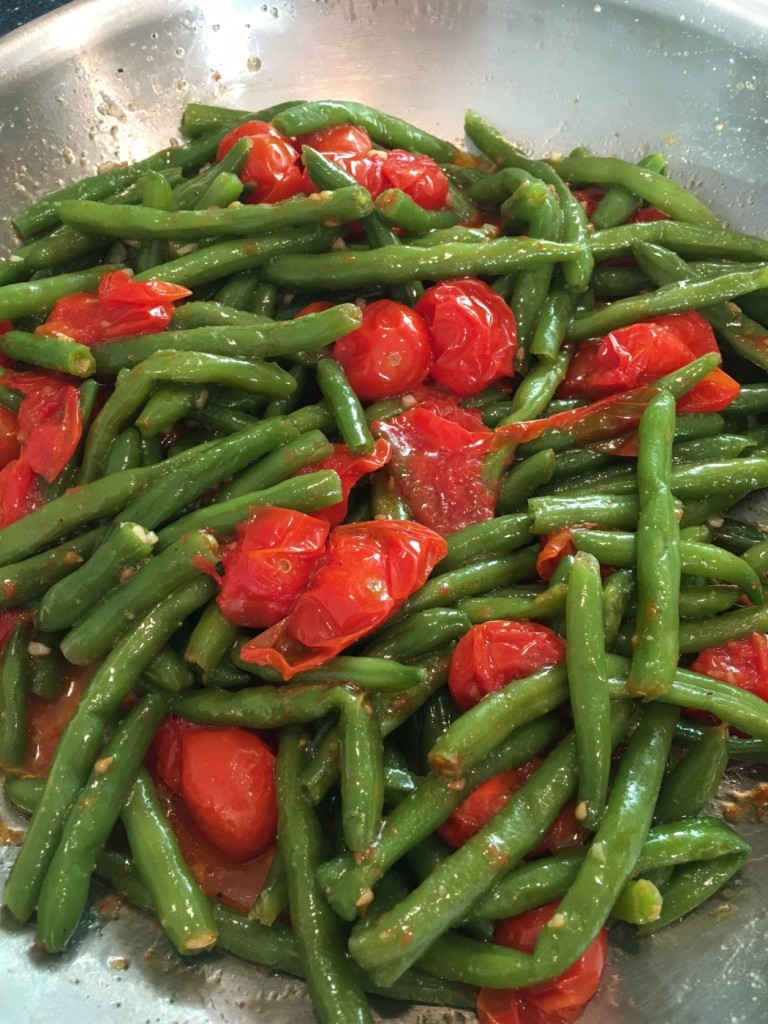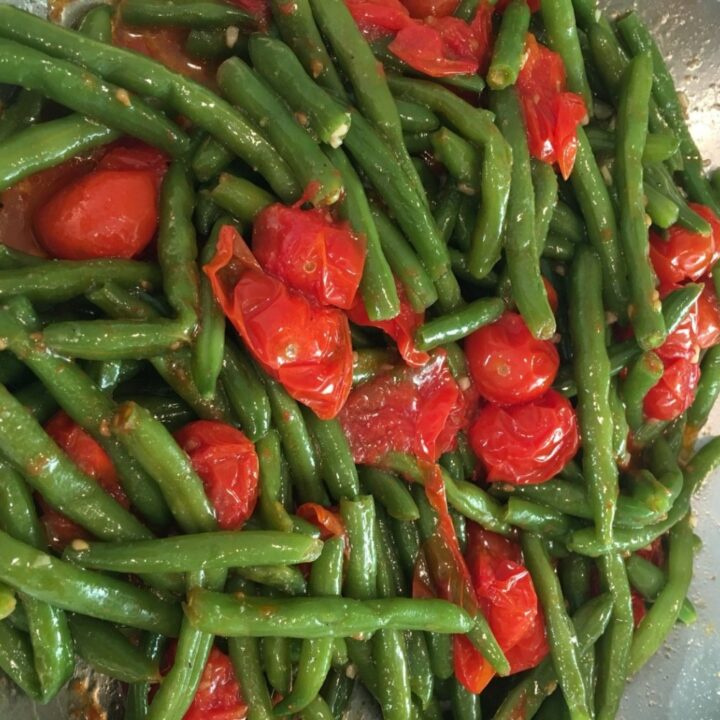 Fresh Green Beans with Cherry Tomatoes - Try this on the Side!
This dish is great on the side or eat it with Italian Bread and call it a day!
Ingredients
3 tbsp of olive oil
2 cloves of garlic - minced
3 cups of fresh green beans
2 cups of cherry tomatoes
Salt & Pepper
Garlic Powder
1 tsp sugar
Instructions
Heat a frying pan over medium heat, add the olive oil and allow the olive oil to heat up.
Add the cherry tomatoes and cover with foil and saute for about 3-4 minutes.
Add the minced garlic to the pan.
In the meantime, clean the green beans and snap off the ends. Put them in a pot in cold water and boil them until they soften.
When the cherry tomatoes start to burst, add salt, pepper to your preference and the sugar.
Drain the beans well and then add them to the pan. Add salt, pepper and a pinch of garlic powder.
Saute the beans until they are the texture (hard vs. softer) you prefer.
Get a nice piece of Italian Bread and eat away. Soak the bread in the wonderful juices from the tomatoes! Love!!