Grilled Peanut Butter & Jelly – Is that Italian?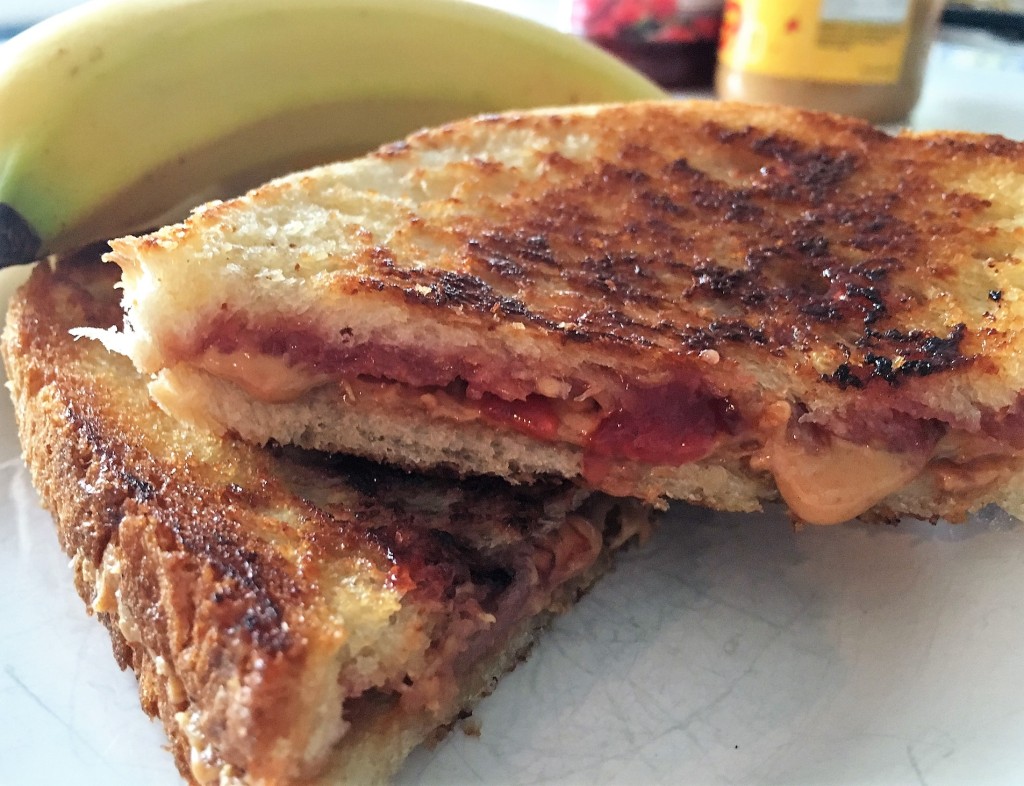 Who doesn't love peanut butter and jelly sandwiches?  It's the American go to school lunch.  Every kid brings this to school or the "lunch ladies" serve it up.  My mom was a "lunch lady" at St. Mary's School and let's just say we had much more on our menu and it wasn't the typical school lunch!
You may be surprised to learn that I bring a PBJ to work with me almost every day!  I love them and honestly it's healthier than some of the other things I could bring.
Today I thought why not put a twist on it and grill a PBJ.  It's pretty simple as you can see this will be the shortest recipe I'll ever write.  It tastes so good with that warm peanut butter and gooey jelly melting in your mouth!  I love the crunch of the Italian Bread to add great texture as this whole sandwich delights the taste buds!
Oh, and what makes it Italian is that I did mine on sliced Italian Bread!! 🙂  Now that's Italian!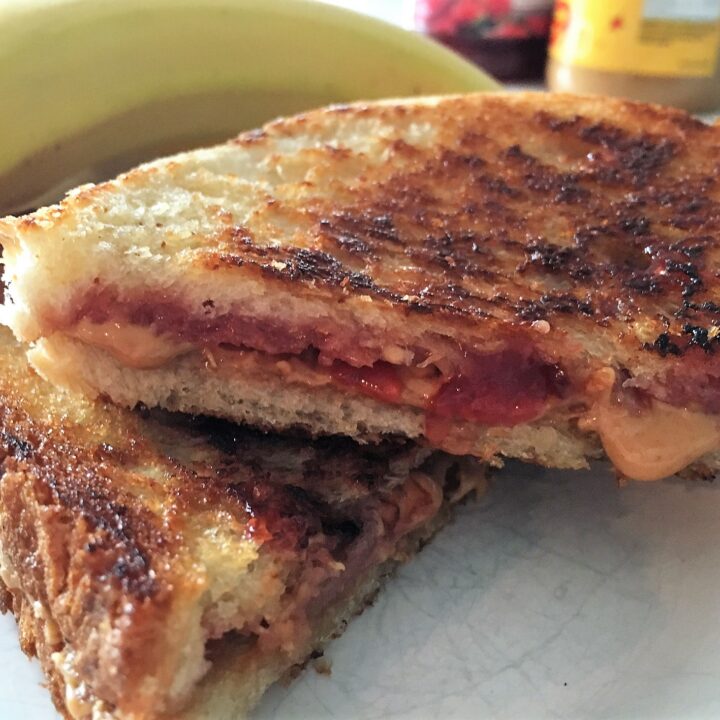 Grilled Peanut Butter & Jelly - Is that Italian?
This is a nice alternative to an old favorite
Ingredients
Peanut Butter
Any kind of jelly or jam you prefer
Bread - I did Italian but use whatever you have available
Butter
Instructions
Pretend you're making a grilled cheese but use the Peanut Butter and Jelly instead.
That's it! Serve with chips or pretzels or fruit or whatever you desire!