Twice Baked Potato Casserole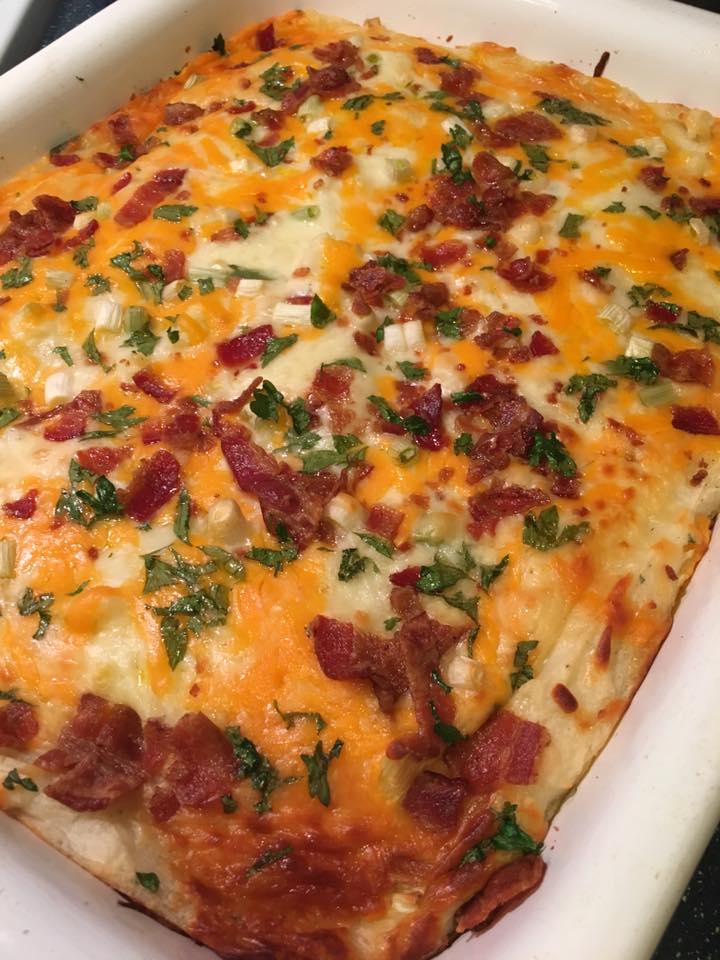 My family loves twice-baked potatoes, but if you have ever made these you know what a pain in the neck they can be to make.  They just take a lot of time and when you're cooking for a holiday dinner time isn't always on your side.  I kind of went back and forth on this dish in my mind, not wanting to disappoint my family but I'm here to tell you they L-O-V-E-D them!

Twice Baked Potato Casserole
Prep Time: 30 minutes

Cook Time: 30 minutes

Total Time: 1 hour

These are even better than the real thing!
Ingredients
8-10 medium russet potatoes
1/2 stick of butter
1 packet of powdered ranch dressing mix
1/2 cup of sour cream plus a little more if potatoes are too thick
1/2 - 3/4 cup of milk or half & half
Salt & Pepper
4 slices of bacon
4 scallions - sliced
1/2 c sharp cheddar
1/2 c mozzarella cheese
Chopped parsley
Instructions
Peel the potatoes
Over high heat boil the potatoes and add a generous amount of salt
Drain potatoes and mash them with potato masher
Add the milk, sour cream, pepper, and ranch dressing.
Mix with hand mixer or KitchenAid mixer until smooth
Butter a casserole dish and add the mashed potatoes
Chop the bacon and slice the scallions and chop the parsley
Sprinkle cheese over the top of potatoes and then add the bacon, scallions and parsley.
Bake on 375 for 30 mins or until the chesse is melted.
Enjoy!